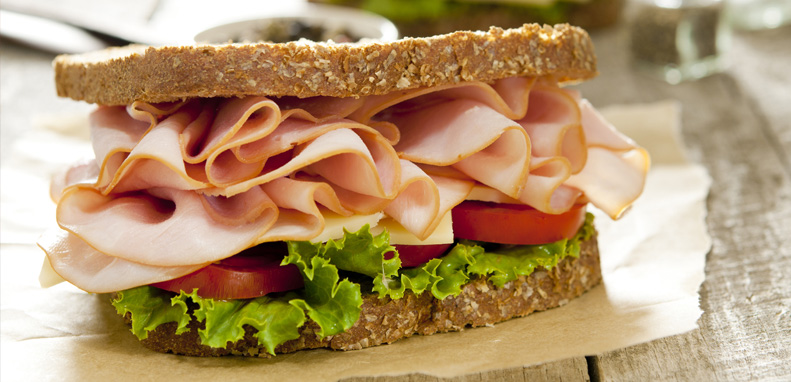 Honey Glazed Ham Sandwich
If you're getting ready for family gatherings like many of us over Easter, you'll need to feed a crowd. Hams work not only for formal dinners, but also as a great leftover to use in sandwiches. Our honey brown sugar glaze only takes a few minutes to make, so the chef can join in on the family fun!
Pictured - ham with glaze on Franz Save the Bee Honey Wheat bread - perfect for leftover ham sandwiches!
Ingredients
1 cup of honey
½ cup organic brown sugar
1 tsp ground ginger
1 tsp ground mustard
½ tsp cinnamon