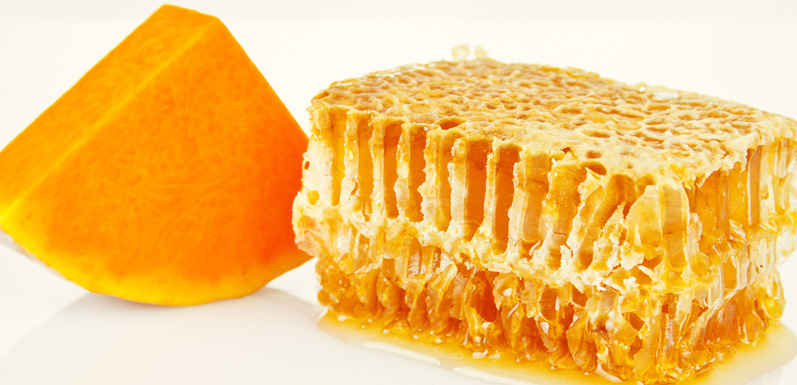 Pumpkin Honey Face Mask
Although this recipe may sound delicious, this mixture of three nourishing and moisturizing ingredients is a skin renewal ritual to work into your skin care routine. Use this mask once a week to unlock the complexion-enhancing properties of pumpkin, honey and coconut.
INGREDIENTS
2 Tbsp organic canned pumpkin puree
½ tsp GloryBee Raw Organic Clover Blossom Honey
½ tsp Aunt Patty's Creamed Coconut
INSTRUCTIONS
Combine pumpkin puree, honey and creamed coconut in a small bowl. Mix until creamy in texture.
Wash your face thoroughly with your regular cleanser and pat dry.
Apply the mixture to your face, avoiding the eye area. Allow mask to set for 20 minutes.
Gently wash off the mask with a warm, damp washcloth and follow with a moisturizer.