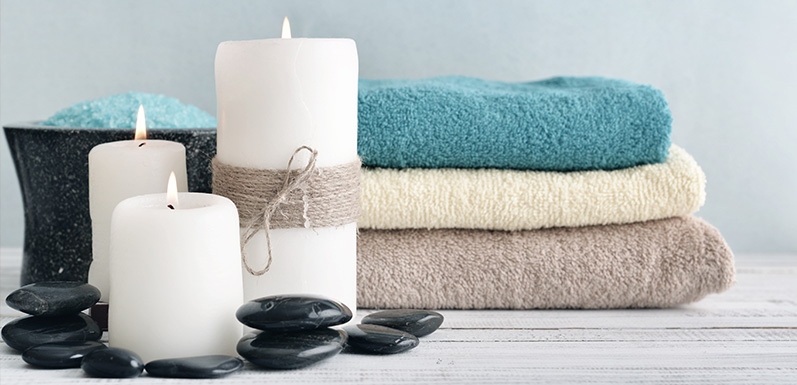 Tips for using EcoSoya Wax
giEcoSoya is a versatile soy wax made from soy beans grown exclusively on U.S. farms. It's great for many types of candle applications. We've gathered a few of our customers most common questions about EcoSoya Soy Wax and some suggestions on ensuring your candle making is a success!
The top of my candle isn't as smooth.
Lumpy tops or divots can be caused by too slow cooling process. This can usually be fixed by increasing/decreasing the pour temperature in increments +/- 10 degree. The recommended pour temperature is a recommendation only and should be used as a guide for a starting point. If the recommended pour temp does not work, you will have to experiment to find the correct temperature for your manufacturing conditions and candle system. Adjusting the ambient temperature and increase the air flow can help as well.
My candles are frosting.
Many factors affect the formation of frosting such as fragrance, dye, pour temperature, cooling temperature and storage temperature. Try altering the pour temperature either up or down by 10 to 30 degrees and make sure the room temperature is about 70°F while the candle cools. When possible, store your candles at 70°F. Cold storage temperatures can cause the candle to frost but when warmed to 70°F for a day or two the frosting should disappear. To isolate the problem, make candles with no dye or fragrance. Then add one variable back in at a time.
The candle I made yesterday doesn't have a good hot throw.
We recommend you allow your candles to sit (or cure) at least 48 hours before burning. Also be sure the fragrance you are using is compatible with EcoSoya Soy Waxes. A full burn pool encourages good hot throw as well. Remember not to add fragrances below 135°F.
How much fragrance should I use?
For container candles we recommend using about 4-6% with a maximum of around 12%. It is very important to work with a fragrance that is compatible with EcoSoya Soy Waxes.
The wick I use in my paraffin candle isn't working in the soy wax candle.
Due to higher viscosity, EcoSoya Soy Wax requires larger wicking than paraffin. Wicks such as paper cored, cotton cored or metal cored should be AVOIDED as they tend to cause sooting and carbon build-up. Be sure to refer to EcoSoya Instructions for suggestions on a starting point for the type and size of wicks to beginning testing with.