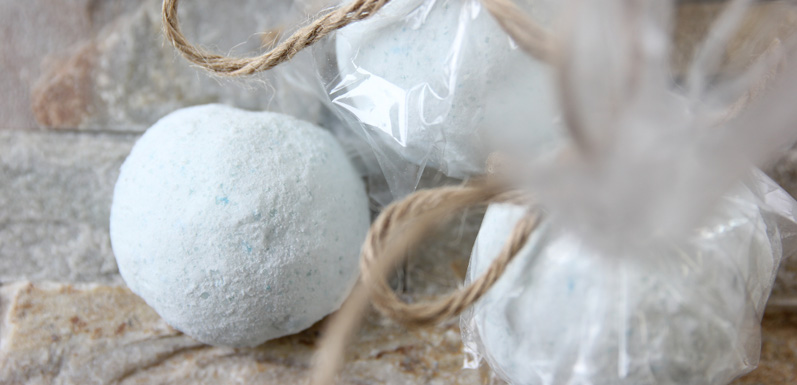 Fizzy Bath Bombs
Bath bombs are a luxurious way to enjoy a long soak in your tub. This bath bomb recipe is kid friendly. Don't let the large ingredient list intimidate you, these are easy to make and the perfect homemade gift to give.
INGREDIENTS & SUPPLIES
2 cups baking soda
1 cup citric acid
3 Tbsp carrier oil of your choice (sweet almond oil, jojoba oil)
Spray bottle with water
1/2 oz GloryBee Fragrance or Essenital Oil
GloryBee Gel Tone Colorant (Blessing Blue)
Bath Bomb Plastic Mold 4 Cavity or soap molds (if desired)
INSTRUCTIONS
In a large mixing bowl, mix citric acid and baking soda with a whisk.
 Add colorant (add a few drops at a time until desired color is reached), fragrance oil and carrier oil. Mix thoroughly to break up clumps.
Spray mixture with a little bit of water at a time. The mixture is ready if the batch sticks together when squished.
Put mixture into molds and pack them as much as possible and wait a few minutes.
If using Mold: Flip mold over and tap out molded bombs onto a smooth surface. TIP: The harder you pack the mold, the more dense, heavy and durable the bomb will be. You can also just make "snowball" shaped bath balms that look more handmade.
Press two halves together to make a full sphere. Be careful not to press too hard or your sphere will collapse.
Wait for 2 to 3 days for the bath bombs to dry and then you're ready to enjoy!