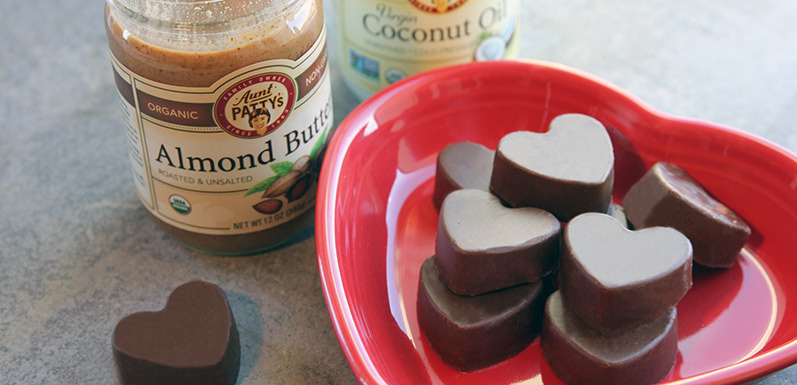 Fudgy Fat Bombs for Fat Tuesday
"Fat Tuesday" is the traditional name for the day before Ash Wednesday, the first day of Lent in the Western Christian churches.  It is more commonly known as Mardi Gras, which is simply the French word for "Fat Tuesday."  Ash Wednesday is the day that the Lentent fast begins.  Historically, this means that Christians were required to refrain from eating all food that came from animals such as milk, cheese, butter, eggs, and animal fats.  All of these fatty foods needed to be used up before the fast began, hence, the name "Fat Tuesday."
We thought what better way to celebrate "Fat Tuesday" than by sharing our favorite fat bomb recipe with you.  Fat bombs have become popular recently with healthy fats such as coconut oil, nuts and seeds becoming all the rage.  Trending low-carb diets such as Paleo and Keto, say they are perfect for munching on when you are feeling low on energy and will help you stay feeling full in between meals. Just remember, a little goes a long way!
Ingredients

1 cup Aunt Patty's Unrefined Virgin Coconut Oil
1 cup Aunt Patty's Organic Almond Butter
1/2 cup unsweetened cocoa powder
1/4 cup sliced natural almonds
1/4 cup coconut flakes
1/4 teaspoon powder stevia
Directions
1.  Over medium heat in a small pot, melt and combine almond butter and coconut oil.
2.  In the same pot, add cocoa powder, sliced almonds, coconut flakes and stevia.  Stir until well combined.
3.  Pour mixture into silicone mold of your choice and allow to solidify in the the freezer for about 2 hours.
4.  Once solidified, pop out of molds and enjoy!
Store leftovers in the refrigerator for up to 2 weeks.