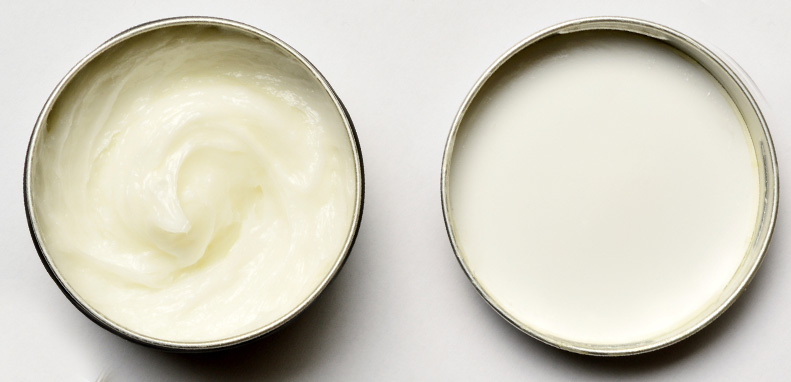 Propolis Body Cream
INGREDIENTS & SUPPLIES
1 tsp Raw Honey
3/4 oz Beeswax (use pastilles for easy measuring)
1/2 tsp Bee Pollen
(crush granules into a fine powder. A mortar and pestle
work nicely.)
3 drops Propolis Tincture
2.5 oz Grapeseed Oil
4 drops Essential Oil
Glass or Metal Storage Container
INSTRUCTIONS
1. In a glass bowl, combine 2.25 oz grapeseed oil and. beeswax. Set aside.
2. In a separate mixing bowl, combine crushed bee pollen, propolis, 1/4 oz grapeseed oil, raw honey and a 2-3 drops of essential oil. Whisk until the ingredients are thoroughly mixed, leaving you with a creamy paste.
3. Return to the other glass bowl containing the oil and beeswax. Heat in a double boiler (or use a microwave using 30 second increments), until completely melted.
4. Pour heated wax into mixing bowl containing bee pollen, propolis, oil and honey. Whisk vigorously. Once thoroughly mixed, scoop into a nice clean jar. Our bail lid or hex jars are great for storing creams.